Shapovalov dazzled but Djokovic won the Rolex Paris Masters 1000
Shapovalov dazzled but Djokovic won the 2019 Rolex Paris Masters 1000 title with his consistency and defence. Dennis Shapovalov's erratic genius was no match for the rock solid defence and consistency of Novak Djokovic. The comfortable 6-3, 6-4 win by Novak confirms that the Next Gen still has some distance to cover before he can vie for the slams.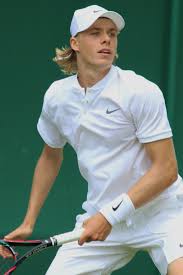 Shapovalov dazzled but Djokovic won by consistent tennis.
After taking down three top 15 players – Fognini, Zverev, and Monfils in the earlier rounds – Shapovalov couldn't carry the momentum into the final against Novak. Despite the loss, however; Dennis leaves Paris on a high note and with tremendous boost in confidence.
After winning his maiden title at Stockholm two weeks ago, Dennis Shapovalov's stellar performance and all court aggression just fell a little short of winning a Masters 1000 at Bercy. Dennis was mostly undone by his return of serve and unforced errors.
"He just places [his serve] well. It's tough to read," Shapovalov said of his opponent's most effective weapon against him Sunday. "He changes it up, has a good variety. He was really picking his spots today.
"So I had maybe one chance, but it was tough. I mean, he played solid."
With a little more work on the return of serves and reducing unforced, in the off season, he should go toe-to-toe with the likes of Roger, Rafa, and Novak.  
Novak is still in the running for the number one rank.
Djokovic knew he'd lose the number rank at the start of the tournament, but leaves Paris with the hope of regaining the top slot at the year-end ATP finals. His dominant performance saw him through the fifth Bercy crown without dropping a set. He seems in form and – with the number one at stake – will head for the ATP Finals in London with tremendous confidence.
"It was a great tournament for me, I haven't dropped a set in three matches," Djokovic said.
"As the tournament progressed I felt more comfortable, more confident on the court, playing better," he added.
Novak's winning performance at Bercy helps him stay in contention for the year-end number one rank.