Rafael Nadal and Dennis Shapovalov come through for their nations
Rafael Nadal and Dennis Shapovalov lead their nations into the Davis Cup final at the Caja Magica in Spain on Saturday. Rafa won both, the doubles and singles ties to claim a 2-1 victory over Great Britain. Shapovalov too rallied for his nation to claim both, the singles and doubles matches, against Russia.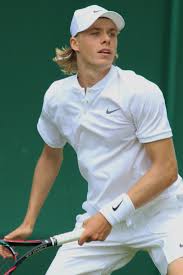 Shapovalov worked magic, in the semis, for Canada.
The untiring efforts of Rafael Nadal and Dennis Shapovalov, in the semis, ensured the final between Canada and Spain in the 2019 Davis Cup.
After a close 6-4, 4-6, 6-4 win against Khachanov, Shapovalov paired with Pospisil to outclass Rublev and Khachanov in doubles. The doubles match was a nail biting thriller, decided in the final set tie-break.  
"I'm at a loss for words," Shapovalov said.
"It's incredible how far we've come this week, with me and Vasek playing on a different level. It's unbelievable to see. And to clinch it like this, in the doubles, I wouldn't have it any other way."
Nadal has been unbeatable in the Davis Cup this week.
Nadal overcame Daniel Evans in straight and then paired with Feliciano Lopez to play the deciding doubles rubber. The Spaniards beat Jamie Murray and Neal Skupski 7-6(3), 7-6(8) and clinched the tie in its deciding rubber.
"It was very close," Nadal said.
"I think we played a great match. Feli served amazing and I think in the important moments he did everything well. We are super, super happy, has been an amazing and unforgettable evening for all of us."
Rafael Nadal, the reigning world number one, won all his singles matches for Spain this week. He – with Marcell Granollers – was also instrumental in dispatching the Argentine pair of Gonzalez and Mayer in the deciding doubles rubber on Friday.
Rafael Nadal and Dennis Shapovalov will be back on the court on Sunday.
After a hectic week, both Rafael Nadal and Dennis Shapovalov will be back – against each-other – on Sunday. Rafa has been there and done that before, and knows how to win it again. Shapovalov, however; is a neophyte and has never been exposed to such a situation before. Will Shapovalov be able to overcome the fatigue and nerves to clinch the Davis Cup for Canada in 2019?