Rafa reigned supreme in – 2019 – the Year of the Bull.
Rafa reigned supreme in – 2019 – the Year of the Bull by winning his 12th French Open, and 5th Davis Cup for Spain. He won his 19th slam and also celebrated 200 weeks at number one this year.
The start of the 2019 season was rough for Nadal.
After a tough start, it all came together with his victory over Djokovic at the Italian Open. The outrageous 12th French Open title followed soon, and Nadal even made a respectable run for the Wimbledon crown.
Nadal's chronic knee tendinitis flare up, this Spring, was dealt with the usual – "fight through it" – attitude. After being forced to retire in Indian Wells, he, however; played through the discomfort during the clay court season.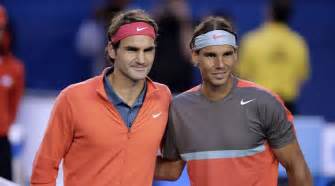 Nadal is only one shy of Federer's 20 slams.
The US Open final against a fired up Daniil Medvedev was Nadal's best performance this year. Rafa fought through fatigue and a stubborn opponent to win his 19th slam in the fifth set. The match showcased not only the fighting spirit of Rafa, but also his tactical genius. The US Open victory gave Nadal – at 33 – a fighting chance to reclaim the number one spot.
Can anyone stop Nadal from his his 13th French Open and 20th slam, to equal Federer, in 2020?
Nadal is playing more aggressive now.
Rafael Nadal enjoys long rallies, but he is also attempting to shorten points now. He is making a conscoius effort to stand closer to the base line and flatten shots, whenever possible. Rafa always had good volleys, but he rarely made the elusive trip to the net. Off late, however; he is attempting to finish points at the net, and execute – "serve-and-volley" – the unthinkable.
Against quicker players on faster surfaces, however; Nadal still falls back to his defensive ways.
Rafa reigned supreme in – 2019. What can we expect from him in 2020?
Rafa reigned supreme in 2019 and will continue to rule 2020, with his Davis Cup like performances. Tsitsipas, Thiem, and Zverev are technically and physically equipped to handle Federer, Djokovic, and Nadal, but none can match the intensity and competitive spirit of Rafa over fiver sets.
We believe Nadal could win two more slams and his 13th Roland Garros in 2020.