Federer reclines while Nadal and Djokovic shine at the ATP Cup
Federer reclines while Nadal and Djokovic shine to steer their respective nations into the quarterfinals at the ATP Cup in Australia.
Spain defeated Japan at the ATP Cup.
Japan needed to win 3-0, to beat Spain, but Go Soeda lost 6-2, 6-4 against Bautista Agut of Spain. Rafael Nadal's match, a mere formality, was made interesting by Yoshihito Nishioka – who refused to surrender without putting up a fight. The 19 times slam winner, however; was able to squeeze a 7-6(4), 6-4 win against an inspired Nishioka. The match lasted over two hours and Nadal managed to continue his unbroken streak since the Davis Cup in Madrid. Rafa is far from his best tennis at the event, but not dropped a set, so far.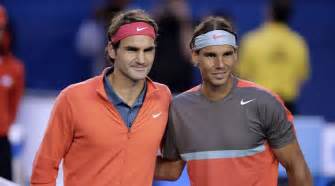 Nadal seemed tired and a little washed out against Nishioka.
Rafael Nadal produced 36 unforced and seemed out of breath and sluggish in his first day session match. He was broken twice in the first set alone and seemed flummoxed with Nishioka's counter-attacking prowess. Nishioka, however; was not able to capitalize on the opportunity to close in the 10th game. And, Nadal, despite the slew of unforced, won in the tie-break.
"It's the first time I played under these heavy conditions, so the feeling on court is completely different," Nadal said. "I played against an opponent who has started the season on fire."
Spain won all its ties and finished first and Japan, surprisingly, stood second in Group B. And, the Spaniards are now in contention to win their second International event within two months.
Novak Djokovic's Serbian contingent also made the last eight at the ATP Cup.
Dusan Lajovic defeated Nicolas Jarry 6-2, 7-6(3) before Novak Djokovic took out Cristian Garrin 6-3, 6-3 to beat Chile. Novak won all his matches in the ATP Cup so far, and Serbia advanced 3-0 into the quarters. Djokovic's tough match against a resurgent Kevin Anderson of South Africa was close, but Novak found a way to win 7-6 (5), 7-6 (6). Novak, however; made short of Gael Monfils with a stunning 6-3, 6-2 performance in Brisbane.

Federer reclines while Nadal and Djokovic shine at the ATP Cup.
Roger Federer, in the meanwhile, has been resting, and hopefully preparing, for the Australian Open 2020. While Djokovic and Nadal are on duty for tennis and their countries, the Maestro opted to stay home. We hope the prolonged rest will engender a 2017 Australian Open type, title winning, run by the Maestro. Federer, unlike Rafa and Novak, doesn't require too much match-play before a slam, but will zero match-play suffice? We hope it does.